Crescent Artist Trading Cards
Packaging
The Objective: To create a brand and family of packaging for the rollout of Crescent's new product line, Artist Trading Cards. Since the cards come in various sizes, shapes and patterns, the packaging needed to communicate each product's uniqueness, while fitting within the brand and family of packaging. The goal was to develop a cohesive family of products that would earn placement in Crescent's retail and distribution network.
The CDC Solution: A new, consumer-friendly logo and packaging family that highlights each product while keeping a consistent brand feel to the entire line. CDC selected a "Sky's the Limit" blue background with a family of spunky color bands to call out the product type. A series of icons was also developed for quick visual communication of the media, which can be used on each product.
The Results: Artist Trading Cards is a winner and is available at a variety of art supply retail outlets.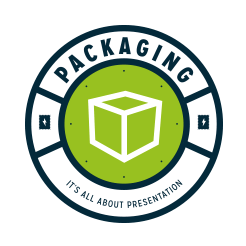 Related Projects