Krueger Communications
Selling System (Print & Digital)/3D Mailer/ Email Marketing/Whiteboard Videos
The Objective: CDC recognized the difficulty in effectively communicating the complex nature of Krueger's capabilities to prospective clients. In turn, Krueger asked CDC to create easy-to-understand, measureable, and foolproof tools for its sales team.
The CDC Solution: Simplify everything: the message, the graphics, the website, the collateral material—everything. To accomplish this task, CDC created an icon for each service division. Then, CDC developed a "Hero"—an engaging character to communicate the new message. Finally, CDC created a step-by-step, unified selling system, a set of lead-generating tools that included outdoor advertising, email marketing, direct response postcards and 3-D mailers. These tools were designed to drive the audience to Krueger's landing page, which featured entertaining whiteboard videos that simply explained the benefit of each service division.
The Results: As a result of these materials, Krueger's prospective clients easily understood the benefits of Krueger's services. Furthermore, the electronic tools allowed for real-time tracking of Krueger's sales prospects, sales trends, and closing rates.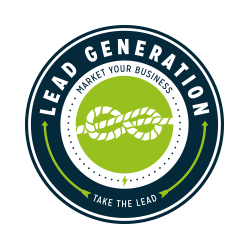 Related Projects