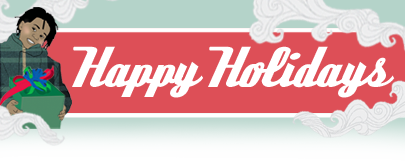 'Tis the season for giving. Catral Doyle supports
the Virtual Toy Drive for the Boys & Girls Club
of Milwaukee.
This year, Catral Doyle is proud to be a contributor to the Boys & Girls Clubs
of Greater Milwaukee "Wrap Party" Virtual Toy Drive. We've purchased a
toy for a deserving Boys & Girls Club member in honor of each of our clients.
These toys are wrapped and distributed to Club members at parties taking
place over the month of December.
It is only due to the support of our wonderful clients and strategic partners
in 2010 that we are able to give back to the community this holiday season.
Together we have been able to provide toys to children who would otherwise
have few or no gifts to open this year.
Thank you and happy holidays to all!
Check out the toys purchased:
Football, Basketball, Soccer Ball, Magic Drawing Board, Scrapbook Studio

About the Wrap Party Virtual Toy Drive:
For nearly 20 years, Boys & Girls Clubs of Greater Milwaukee has brightened
the holidays for its members through Wrap Party. More than 40,000 toys
and gifts have been wrapped and distributed at Club holiday parties to the
members most in need.
Learn More or Spread the word:
More than 5,000 gifts are needed. To learn more about the Virtual Toy Drive
or to donate, visit www.boysgirlsclubs.org >