AG Architecture Email Marketing
Email Marketing
The Objective: To keep AG top of mind for existing and prospective clients and to create a lead generation tool with actionable reporting for business development follow-up.
The CDC Solution: A quarterly e-newsletter template with ongoing feature categories. We utilized our own built-for-business email marketing system with robust reporting. The system deploys emails addressed from every principal in the firm to their specific list of clients and prospects to increase the open, read and click-through rates. Reporting for each principal is accessed through the client's access portal making follow-up pin-pointed and easy. We combined our reporting with Google analytics to complete a well-rounded reporting system. The newsletter articles drive to individual posts on the website's blog, which is ideal for search engine optimization as well as isolating each recipient's interests.
The Results: The new system has created an organized and time-saving lead generation system. Principals are now able to follow the activity of their recipients and respond in a timely manner to opportunities when they arise. Prospects are reminded of AG's various capabilities, which has assisted in cross-selling AG's areas of expertise.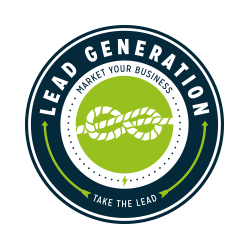 Related Projects