Helping Hands
Giving back to the community is part of our ethos. We make a special effort to get involved and donate our time and creativity to programs that enhance and enrich our community.
We have developed strong bonds and long standing relationships with many non-profits and we continue to reach out to organizations to continue strengthening our community.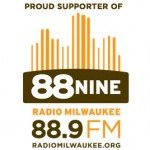 We have donated our services to 88.9 Radio Milwaukee because we believe in the importance of public radio and what the station is doing for the city of Milwaukee. We worked with them on designing both interior and exterior signage, interior design, whiteboard video as well as helping them create a dynamic and interactive newsletter experience for their listeners.
---
We also partnered with Big Brothers, Big Sisters to encourage youths to consider creative occupations. We hosted an evening where 15 "little" brothers and sisters along with their "big" counterparts came into the office where we talked about how we started our business and what we do here. We had the students create a whiteboard video of their own and showed them how we manage the online personal for a popular NFL player.
---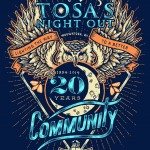 The city of Wauwatosa has an annual event called Tosa's Night Out –an event designed to build and sustain community police partnerships that have a lasting impact on the quality of life for Wauwatosa's residents, businesses, and visitors. CD Creative has donated design work for Tosa's Night Out for more than 10 years running.
---
We have worked for other worthy causes such as;
Fondi Food Market
Habitat for Humanity Milwaukee
La Causa
AIDS Resource Center of Wisconsin
Child Development Center of St. Joseph
Historic Milwaukee